I am posting this for PICS ONLY but if you have built your own mounts or anything then please link that here as well.
POST YOUR TRAIL RIDING CAMERA SETUP. (Tell us what is pictured as well so others can look into the setup)
Here is my GoPro Hero3 on a Panavise Suction Mount.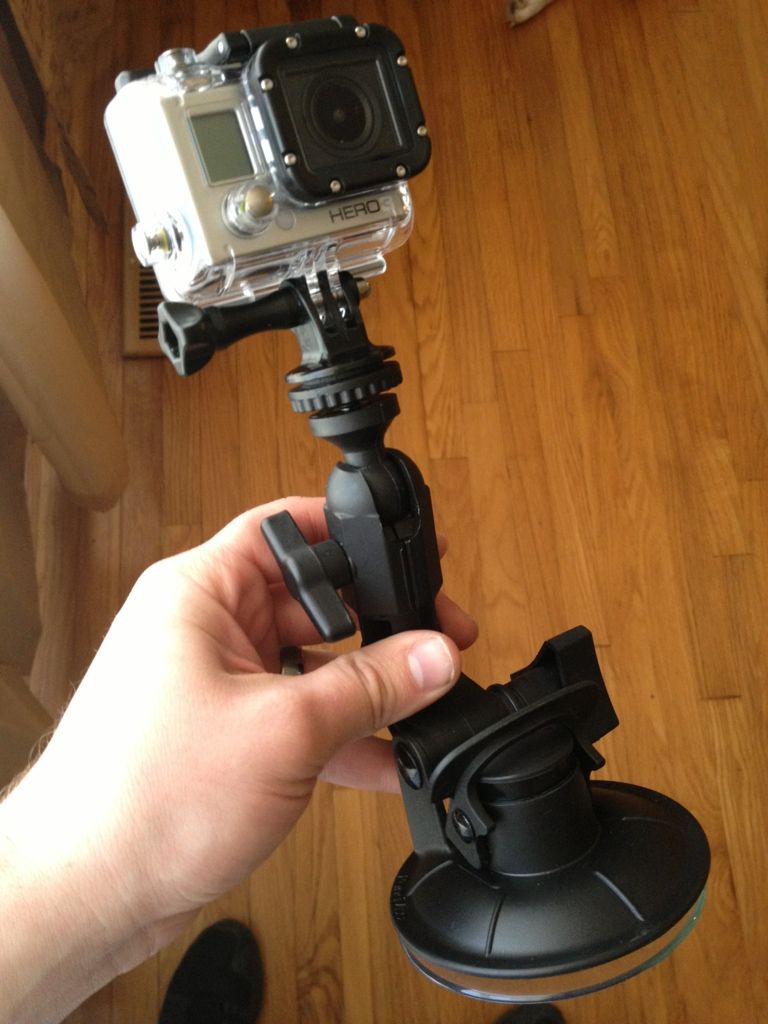 I am also making one of these to mount my kodak Playsport waterproof camera on the roof basket for another angle.